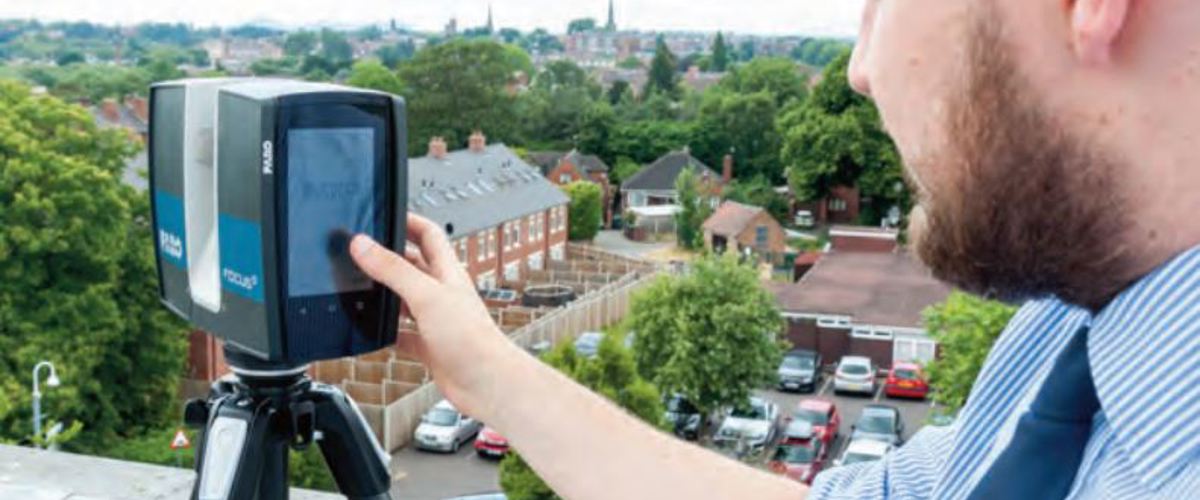 We have a small team of experienced Land Surveyors suitably equipped to map and model our clients requirements; mainly in the Property, Education, Highway and Drainage environments. We specialise in 3D point cloud data capture, measured building and topographical surveys, plan/profile/elevation and cross sectional drawing production, drainage & underground utility investigations, boundary disputes, levelling and setting out services.
We are able to export and present the information we gather in a variety of file formats including, but not limited to: DWG, DXF, RVT, RCP, PTS, PDF, e57, GENIO, TXT, CSV, XYZ, XLS or the good old fashioned paper deliverable in any size up to A0.
We have also purchased a FARO Focus S 150 Digital Laser Scanner combined with the highly advanced FARO SCENE & PointSense software. Investment in this new technology has enhanced the surveying services the group has to offer, enabling us to capture vast amounts of data quickly and efficiently in any environment with extreme accuracy and precision. Being able to gather up to 1 million points per second, alongside HDR quality photography, the possibility of creating a 3D virtual world for our clients assets is now a reality.
We take great pride in establishing and maintaining a healthy partnership with all our clients both old and new, therefore we provide a free no obligation informal advice service and quotation for all projects. Please contact us to discuss your survey requirements and the potential solutions tailored to your needs - 01743 281079.